The Third-Wave Barista
$209.00 | Duration: 3 hours
For those who have previously attended our Fundamentals Of A Barista workshop, this is a level up and covers all you need to know about being espresso geeky. This workshop prepares one who is in progression into a more senior barista role or for café operator who like to understand in-depth into the world of espresso making.
Discussion on 1st, 2nd & 3rd Wave Coffee | Espresso & Grinder Calibration Practical | Yield, TDS, VST & Refractometer Practical | Equipment Maintanence
Book Class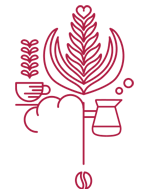 Tulips, Rosettas, & Everything Nice
$149.00 | Duration: 2 hours
So you have graduated from the school of pouring hearts and like to impress your audience with more complicated pours? In this fully hands-on session, we will cover the techniques to pour multiple layered tulips, the famous rosetta and even swans. The faster you adapt, the more patterns you pour.
Theory Component | Tulip, Rosetta and Hybrid Arts Pouring Techniques Demonstration | Practical
Book Class

Coffee Cupping for Professionals
$89.00 | Duration: 2 hours
Always fancy to run your own cupping session but have no idea where to start? Like to learn in-depth on the art and science of coffee cupping and score them like the expert? This 2 hours workshop prepares you for just that. Pick up also tips on roasting process and green bean identification.
Using the cupping protocol, taster wheel and scoresheet | Roasting process and green bean identification | Setting up cupping table | Cupping practical
Book Class
All workshops will be conducted at our roasting facility at Defu Lane. See our
Locations
.